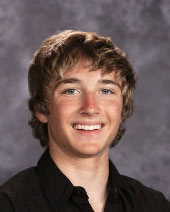 Laser Radial Men's and Youth World Championships
by Domenic Bove
This July I competed in two back to back World Championships held in La Rochelle, France. It was like a marathon of sailing, with two full weeks of racing day after day. It was an exciting, stressful, and exhausting trip that gave me many lessons to bring home.
Week One Men's Laser Radial Worlds
The conditions during the first week were very similar to a day on San Francisco Bay. The breeze was between 15-30 knots day after day. There was big chop, too. Our course was in a large bay, so the current either went with or against the wind. I was excited to race in a strong breeze, but a little annoyed to race against men who weighed more than me. But I knew that weight wasn't the only factor in boat speed, so  my goal was to focus all my energy on speed and tactics. Right away, I learned how strong the fleet was. The starts were crucial. Mistakes early in the race would put me far back by the windward mark, regardless of how hard I worked that first beat. One big observation I had was how close the skills of all the competitors were to each other. In other words, I had my work cut out for me. I ground out each race. And by the end of the qualification series, I was just making gold fleet; it was a huge relief. But in gold fleet the competition got three times better. I finished 35th out of 150.
Week Two Youth Laser Radial Worlds
The weather completely changed the second week. After an entire week of strong breeze sailing, the wind died down. The wind was between 7-15 knots during the whole regatta. Wind shifts were important the first week, but this week they became everything. Some races I would be on the correct side of the shift, but other races showed me how detrimental being on the wrong side of a shift could be. I struggled in the lighter conditions. It was really unlucky that Youths wasn't in a strong breeze, too, because I was so well prepared for it. I felt just a little slow in the whole regatta and it was really hard to keep being positive. On the last day of the qualifying series, I wasn't as lucky as at men's. I just missed gold fleet by one point. I was pretty upset to be in the silver fleet, but I took it as an opportunity to practice my racing against sailors much nearer to my skill level. I finished 81st out of 270.
After two weeks, I learned many lessons about big fleet sailing. I learned all about starting, like holding my spot and accelerating for different biases or conditions. I learned how important boat speed is to minimize any maneuvers that might slow me down. I learned how to make gains at lay lines. I improved on my reaching and learning when to go to a low or high course. One of the biggest lessons that I got from Worlds this year, was how to predict the shifts and stay in phase. I will definitely need to keep working at it, though.
Next for me, sailing-wise, is collegiate sailing. And even though in college I'll be racing on short courses in smaller fleets, all of these lessons will carry over. Starting, playing shifts, planning smart mark roundings, and making my boat go as fast as possible will be especially important next year.
Thanks so much for the opportunity to compete at this year's Men's and Youth Radial Worlds. I will be practicing everything I learned this summer to use in the years to come.